Square Envelopes - Unique Envelopes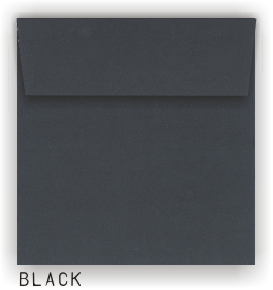 You know the old saying, "You never get a second chance to make a good first impression." Don't leave your first impression to chance with just any envelope. When you've got something really important to say, say it with square envelopes. Whether it's a sweet message to a loved one, or an important document for your accountant you want to make sure it's opened and read right away. At Paper-Papers.com you'll find many regular and specialty envelopes in a variety of sizes. Square envelopes come in sizes ranging from just five inches to 9.5 inches, and we have a large selection of colors, and paper stock so you can select just the right envelope. Whether it's soft and sweet with our rainbow of colored linen envelopes, or bold and stark with basic black, you'll find just the right square envelope to deliver your message. Let us help make sure your first impression is a good one. We also carry business envelopes !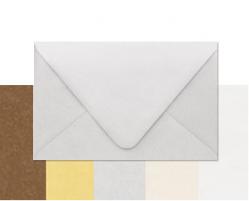 Every situation is unique and different. Maybe it's a newborn child, a silver wedding anniversary, that long-awaited promotion, or finally receiving that college degree. Special occasions call for special messages, and there's no better way to make them special than by sending them in unique envelopes. If you want your message to be seen instantly send it in one of our translucent envelopes, or for that 25th wedding anniversary you might choose our foil-lined white envelope. No matter how unique the occasion, we have a wide variety of envelopes including expandable, bubble lined, and even corrugated mailers. Paper-Papers.com has envelopes in every color of the rainbow, and a wide array of paper stocks to meet all your mailing needs, and help you send just the right message. To make every occasion special, be sure to send the message in unique envelopes.