Choose cotton paper for an elegant, natural quality
The 'Tree Free' option is now available in a rainbow of colors. Paper-Papers is now stocking paper and envelopes made from 100% cotton.
As part of this introduction, all 100% Cotton paper and envelopes are marked 10% OFF. We will continue to gradually add additional cotton products throughout the month of July.
The newest addition is Crane's Palette, offering a beautiful color scheme in an array of weights and sizes.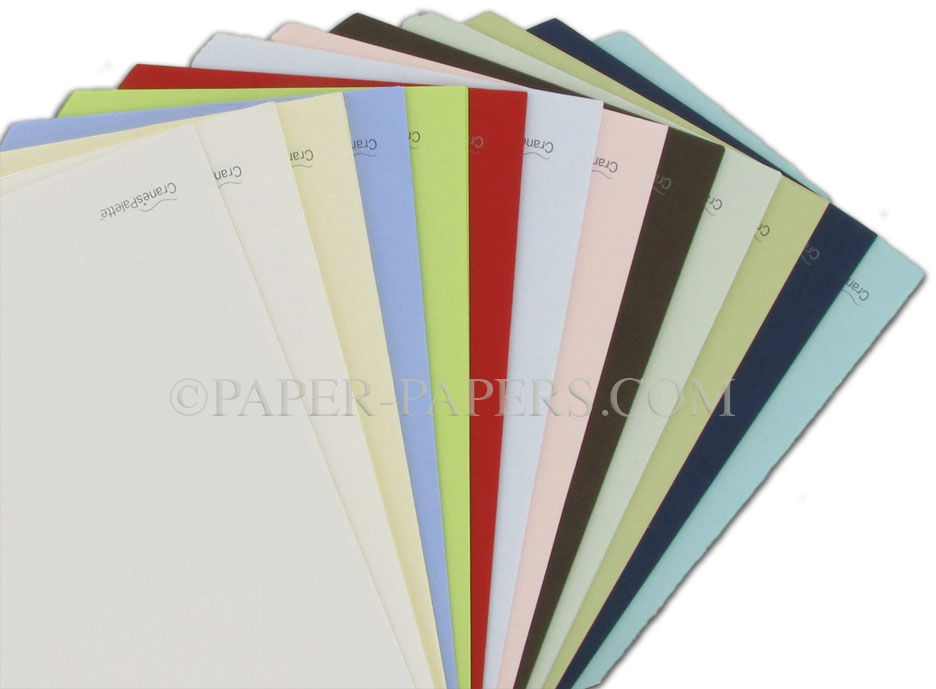 Great selection of cotton envelopes also available. Keep your eyes open for envelopes arriving next week in some of the popular colors of Crane's Palette.