Wausau Royal Brands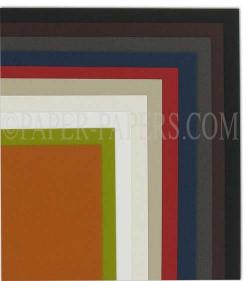 Wausau Royal Brands... We are excited to announce Royal Complements has added 5 NEW colors to this ever popular cardstock family: Bright White, Natural, Charcoal, Chocolate Truffle & Winter Wheat. We have updated our Complements Sampler Packs to include all colors, including the 5 new shades.
Another change to this popular line, we have changed our 'small packs" to be quantities of 25. We are trying to keep in mind the designer who needs just a few to create those customer samples. Don't forget, Complements are also available in Full Size 26 x 40 Sheets.
Royal has been revamped & is also affecting Royal Linens, Royal Fibers & Royal Marbles. We are consistently updating our inventory and our site. You will notice how the 'Complements' are designed to complete and accent the lighter weight Royal grades.
Labor Day Holiday We at Paper-Papers will be observing Labor Day Holiday on Monday, September 1, 2008. Our warehouse will be closed Monday, but we will be back to business as usual on Tuesday, September 2. Also, please be aware that Labor Day is a shipping holiday in the US, so when calculating transit time, be sure to take this into consideration. Foil Celebration ending soon... Holiday Foil Lined Envelopes! We have been running strong with our Foil Celebration during the month of August. Now is a great opportunity to save. For the designer who is planning for their Holiday orders, be sure to mark your calendar, this 15% discount will end August 31, 2008. We may not send an Email Notice when our feature changes at the beginning of next month, so, keep those eyes peeled for Paper-Papers.com front page to change. When we implement our new 'FEATURE', the Foil discount will expire within 1 or 2 days following. Secret Coupon Code
This week I have been working very diligently to update some of our products and pictures. One of the newest change is to our FRENCH PAPER DUR-O-TONE PAPER AND ENVELOPES. I realized we did not have any Full Size sheets listed for this product. I have listed the Full Size Durotones ranging from Text Newsprint, Text Butcher & all Covers. Also, I linked the small pack of envelopes to jump over to the boxes of 250, just in case you really needed the larger quantity. The box prices always save you money. Anyhow, in celebration for me completing this task, I am implementing a 10 day discount for Durotone Paper and Envelopes. If you would like to take advantage of this discount, please record DURO into the coupon code at time of checkout. This coupon will take 10% OFF all Durotone products (excluding Sampler Pack).
If you are unfamiliar with this line, this may be a great opportunity to give it a test run. French Durotone is 100% recycled and a great choice for many creative projects.
As always, use this coupon as many times as you would like, before expiration. The coupon "DURO" expires August 31, 2008.
Thank you for being on our mailing list... I hope our mailer keeps you informed. Please enjoy your Labor Day Holiday if you are within a region that observes.
Sincerely,
Lori
and The Team at Paper-Papers