Neenah CLASSIC LINEN 8.5 x 11 Paper - Solar White - 32/80lb TEXT - 500 PK
Neenah CLASSIC LINEN 8.5 x 11 Paper - Solar White - 32/80lb TEXT - 500 PK
This product is associated to the following category pages:
Solar White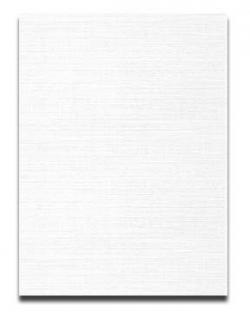 SKU: NE-CL-811T80-SW
Mill Code: 06191
Neenah CLASSICŪ LINEN Paper
Package: 500 Sheets (Carton 4000)
Size: 8-1/2-x-11 (Letter)
Basis: 32/80lb TEXT (118gsm)
Caliper (average): 5.6 pt / PPI: 356
Finish: Linen
Acid Free
CLASSIC Linen is a subtle, two-sided linen finish which proudly presents its superb quality and texture like finely woven cloth. These sensational papers and envelopes are ideal for daily and exclusive designs. When working towards the perfect creation, Neenah Classic Linen is sure to satisfy the design appetite of any project.
View all Neenah Products (or) View all Neenah Classic Linen
You may be interested in these Popular Items