Lynx Opaque WHITE - 60lb TEXT Weight Paper (17.5 in x 22.5 in)
Lynx Opaque WHITE - 60lb TEXT Weight Paper (17.5 in x 22.5 in)
Reviews
Lynx Opaque WHITE - 60lb TEXT Weight Paper (17.5 in x 22.5 in)
2
Average rating:

Write a review
|
Read all reviews
Featured positive reviews:
Lynx Opaque WHITE - 60lb TEXT Weight Paper (17.5 in x 22.5 in)

Response to sheet count question
12/05/2012
This listing requires a minimum purchase of 100 sheets of paper, yet the price is showing "Per Sheet" pricing. Therefore, after you reach minimum 100, your quantity does not have increment requirements. You can order 106 sheets or any other denomination above 100 sheets. Hope this info helps.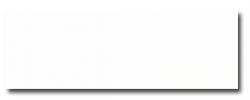 SKU: LNX-1722T-60
Domtar - Lynx Opaque - White
Package: Price Listed per Sheet
(please note...100 sheet minimum)
Paper size: 17-1/2-x-22-1/2" (17.5-x-22.5)
Smooth Finish / 96 Brightness
60lb TEXT (Caliper .0046) 89gsm

LYNX® OPAQUE
Lynx Opaque is a bright white #1 opaque that offers rich color reproduction, superior image quality and excellent opacity without the cost of a premium paper. Its dependable performance
ensures a trouble-free run so you can focus on creating a superior printed piece.
High 96 brightness for sharp contrast
Balanced shade
Excellent opacity for minimal show-through
Good selection of weights and sizes
Consistent runnability on press
Alkaline/acid-free manufacturing for permanence
View all our Lynx products
You may be interested in these Popular Items