Curious Metallic - SHADOW Paper - 80lb Text - 8.5 x 11 - 50 PK
Curious Metallic - SHADOW Paper - 80lb Text - 8.5 x 11 - 50 PK
This product is associated to the following category pages:
Shadow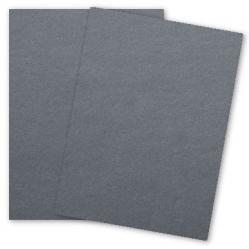 SKU: CM-811T-SH
Mill Code: 6295621
Curious Metallic Paper
Curious Collection by Arjo Wiggins
Basis: 80lb TEXT (120gsm)
Paper Size: 8-1/2-x-11
Finish: Mica Coated (metallic / pearlescent)
Acid Free / Chlorine Free
Laser/ Ink compatible - subject to each printer manufacturers guidance on paper weights and use
Curious Metallics...
Sheared metal meets shimmering iridescence! Curious Metallics have this sparkling surface and luminescent sheen on both sides of the sheet. This shimmering paper ranges from neutral warm, cool white to deep blues and grays, with playful shades in between. Curious Metals have excellent lightfast properties and are produced using elemental chlorine-free pulp. Acid-free and are made with naturally occurring pigments.
View all products in Arjo Wiggins Curious Collection (or) View all Curious Metallics
You may be interested in these Popular Items